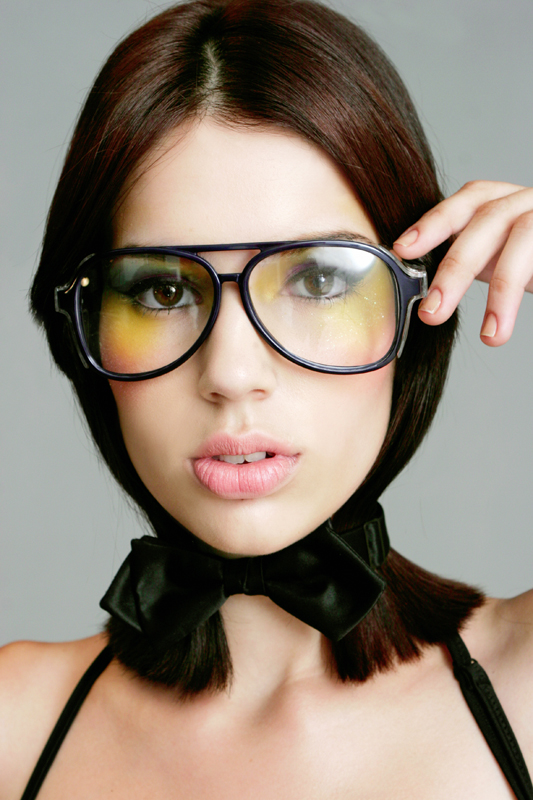 Fashion is a form of ugliness so intolerable that we have to alter it every six months.

-Oscar Wilde
As an avid people watcher I see a lot of things.  Fat people dressing all skinny, skinny people dressing like grandma's, grandma's dressing like pubescent girls, pubescent girls dressing like boys, boys dressing like Gangsta Mafia Drug Lords.  Fashion can do your head in.  Just when you distinguish white from la-ivory-pallor,  it changes its mind.  It becomes something else with a ridiculous French name.  But even fashion in all its flamboyance and temperamentalism can't molest the true fashionistas.  The crème de la crème of high society.  The loners.  From Grace Kelly to her distant cousin Mick Jagger, loners have been venerated for their timelessness.  They have been admired for their long-abiding , ever-unchanging sense of style.  They have been admired for their majestic dominance of the word uncool.  In my experience as a loner observing loners in their natural habitats, I have discovered something.  Loner fashion can be divided into five different superbly sexy styles.
FIVE SHADES OF LONER FASHION   
#1 The Uncool Loner
Crocs are for people who want to add a level of difficulty in making friends or getting laid. - Sol
This clothing style is usually worn by the outcasted loner.  Adopters of this style favor wearing crocs, uggs and sandals.  Because of its peculiar and distastefully un-trendy nature to many people, this fashion style is frequently misunderstood and therefore rejected, along with its wearer.  This can result in labels such as "dork", "geek", "loser", and "nerd".  Regardless of this, many loners who adopt this style adopt so naturally, and with complete disregard for the faux-fashionista idea of style. We salute you!
Buys clothes at:
Second-hand stores/thrift stores
Borrows them from siblings/parents/grandparents
Kmart, Big W, Walmart, Asda, Tesco, Sainsbury
Favors the Colors:
Grey, Khaki & Tan.
Staple Item:
Sandals.
Washes Clothes:
Every 1-2 weeks, or whenever they smell like feces.
#2 The Subculture Loner
This loner fashion style is characterized by scary, esoteric looking and predominantly black colours and paraphernalia.  This style is worn by loners who associate themselves with the "goth", "emo" and "punk" subcultures.
Buys clothes at:
Local pagan & witchy stores
Favors the Colors:
Black, White & Dark Red.
Staple Item:
Metal accessories.
Washes Clothes:
Only when it's absolutely necessary.  Odors add to the mysterious aura.
#3 The Indifferent Loner
This clothing style is worn by loners who buy whatever is the most convenient, most available, or cheapest to purchase.  This nonchalance comes down to the fact that these people can't really be bothered with "styles" and "trends" and find it an inconvenience to pay so much attention to what they consider trivialities, such as fashion.  This loner style is characterized by hoodies, sweat shirts, track pants, plain shirts, runners and occasionally uggs.
Buys clothes at:
Whatever store is geographically closest & most cheapest
Bargain bins
Large retailers such as Target, Myers, Walmart and Tesco
Favors the Colors:
Dark Grey, Navy & Black.
Staple Item:
Hooded Jumpers (Hoodies).
Washes Clothes:
Whenever they can be bothered (or, once every six months on average).
#4 The Eccentric Loner
This odd loner fashion style is perhaps the most reflective of the classic loner personality.  Frequently defined by out of date, mismatched clothing, this style is never quite in the same league with any other.  This style is highly individualized and so oblivious to popular ideas of "stylishness" that it's in a world of its own.  Those adopting this strange, frequently unfashionable style may be further displaced from society due to their strange tastes.
Buys clothes at:
Op-shops/thrift stores
Multicultural & alternative stores
Markets & fairs
Favors the Colors:
Orange, Light Blue & Green.
Staple Item:
Strange head-wear.
Washes Clothes:
Varies greatly.  Sometimes every day, 3 times a day, repeatedly.
#5 The Loner in Disguise
The loner who adopts this fashion style usually does so to blend in with the crowd.  Neither completely here nor there, this style of loner fashion is unassumingly plain.  It is the "average Joe" of all 5 types.  This style is defined by jeans, T-shirts, jackets and sneakers.
Buys clothes at:
Big W
Jay Jays
Kmart
Old Navy
 Target
Any popular retail chain
Favors the Colors:
White, Navy Blue & Grey.
Staple Item:
Denim Jeans.
Washes Clothes:
Every week.  Just like everyone else.
Are you a loner?  Do you have an opinion about this article?  If so, let me know which style would suit you below :)