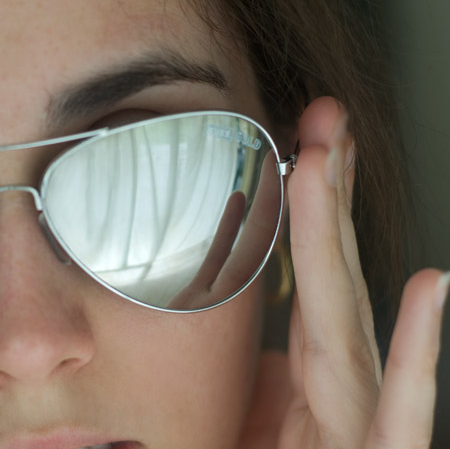 I like to watch people.  Sometimes I ride the subway all day and look at them and listen to them.

- Clarisse McClellan, Fahrenheit 451 by Ray Bradbury
It was after reading the above lines in a book that I was inspired to write this article.
People watching.
It's perhaps the number one hobby of us social anomics.  But anyone who is interested in observing our fascinating, wildly confusing breed can get involved.  People watching allows our inner sociologists to run loose and our sense of wonder and curiosity to be restored.  Our imaginations can revive themselves.
Frequently when I people watch, I both feel inquisitive like a child, and watchful like an old woman.  People watching is very insightful and informative.  It allows us to observe humanity in all its diversity and similarity.  It causes us to ask endless questions and receive varieties of answers.  People watching is an excitingly creative way to use our spare time.  Many authors do it.  But people watching is not a kind of voyeurism, nor is it stalking.  Instead, it's a detached observance of life around us.  If you're interested in pursuing this form of entertainment, read on.  You'll discover what you need to keep in mind:
TOP 15 PLACES TO GO

My two favourite places to people watch are next to my city's Art Gallery pond and up the 6th floor of a university library.  But many people like a vaster variety.  The list below may give you some good ideas:
 Beaches
Public transport (in any trains or buses)
Restaurants/cafes
Parks
College/University campuses
Music concerts
Fairs/parades 
Libraries
In the middle of the city
Shopping centers
Art Galleries
Doctors/Dentists waiting rooms
Museums
Nightclubs/parties
Pubs
Theme parks and major tourist attractions are also ideal places to observe people.
BE CAREFUL…
You don't want to get caught looking like a clandestine pedophile!  People watching isn't about taking secret photos, or stalking.  It's simply the passive observation of the nature of people.  Eavesdropping is fine if you're into that kind of thing.  But be aware that just as you have your own boundaries and needs for privacy, so do others.  The most important thing is to stay unobtrusive and inconspicuous.  For instance, I love observing how people form groups and how their body language reveals what they think or feel.  It's like deciphering a code.  But in order to do that I must sufficiently 'blend in' with the background.  To be a people watcher you must become like a metropolitan Bear Grylls.  Here are two important tips:
 Wear shaded sunglasses - no one can tell where you're looking.  Perfect for people watching in close proximity.
Act Busy - If you're sipping a coffee, holding a book, magazine, or mobile phone no one will suspect you're actively observing people.  When you look engaged with a task, you instantly become less suspicious.
Remember that no one likes to be watched…unless they have a pathological need for attention.  Ever felt yourself being watched and felt the rippling sensation of anxiety and irritation?  People act differently when they're aware of your watchful eyes.  The goal of people watching however, is to observe the natural behaviour of people.  Be careful to be discreet.
WHEN THE OBSERVER IS OBSERVED…
If you're 'caught' people watching and you get a look back, you can deal with this smoothly and simply.  You could:
 Smile and look away
Smile and wave (if you're feeling cocky)
Yawn, blink and look away
Look away and move away
Continue with your decoy task (reading, drinking, etc.)
Unless you scream and run away, you'll be let off the hook as casually as you look away.  Guaranteed.  No one places that much importance in you anyway.
IT'S THE OLDEST HOBBY IN THE WORLD…
Of course, I don't have any proof to back that up :)  But people watching can be undertaken by any person of any race, language or background.  (As long as they're not blind).  It's simple and free.  No skills, other than focused and discreet observation are required.  We even find ourselves people watching unconsciously many times during the day.  Remember, people watching isn't about negatively judging those you watch in order to feel a sense of self-superiority.  I watch people to try to understand them more.  Additionally, many people also like entertaining themselves by creating games.  I like to think of it as…
OBSERVATIONAL REVERIE
Forget I Spy with my Little Eye.  People watching opens a door to a world of wonder and enjoyment.  Some questions and games you may like to try may be:
 Asking yourself how they feel.  Happy, angry, bored, nervous?
What are they thinking?  Perhaps about their parents, work, secret debt, holiday, or something profound?
Where are they from, where are they going to?
What kind of perfume would they be wearing?  What do they smell like?
What are their likes and dislikes, pet peeves, and temptations?
What are their quirks and strange mannerisms?
What are they wearing and why?  What kind of style do they have?
How old are they?  Do they have many friends?
Do they look like anyone you know?
Can you spot anyone you know?
What kind of secrets may they have?
Would they be gay?  Labor, Liberal, Republican, Democrat?
What personality type, star sign, or blood type may they have?  ENFJ, Type O positive, Pisces?
If you put your mind to it, you can ask thousands upon thousands of questions.    All you need is some creativity, imagination and an inquisitive mindset.  I'd love to hear any ideas you have.  If you can add to this list, please do so, in the comments section below!
I just want to figure out who they are and what they want and where they're going.

- Clarisse McClellan, Fahrenheit 451 by Ray Bradbury