There's no doubt about it; when our digestive and immune systems aren't functioning properly, our entire lives are impacted.
Physical wellbeing is the foundation of emotional, psychological, and spiritual health. Yet so many of us are out-of-touch with our bodies and have an abusive relationship with food itself.
Sugar, fat, hydrogenated oils, refined flour, artificial sweeteners, colors and flavors, and various preservatives seem almost omnipresent in our grocery stores and malls. Even food that disguises itself as being "eco" and "healthy" often has a long list of additives we struggle even to pronounce.
With the endless seductive varieties and displays of fast food out there, it's no wonder that we struggle to resist temptation. And with the pressure to conform our eating habits to those around us (particularly our family members), it can be hard to maintain good health and energy levels.
What is an Herbal Cleanse?
An herbal cleanse is a method of detoxing the body with natural herbs and spices. Herbs are one of the best ways to detox the body as they often have proven medicinal qualities and high levels of beneficial vitamins and minerals. Not only that, but many detoxifying herbs can be grown by yourself, and so are a fun and simple way to re-balance the body again.
4 Detoxifying Herbs For Liver, Kidney, and Gallbladder Healing
Three parts of the body that suffer the most from the accumulation of toxins are the liver, kidneys, and gallbladder.
Before I started taking care of my body, I used to struggle with bloating, candida overgrowth, acne, chronic fatigue, hormone imbalance, and other stuff you probably don't want to know about. I tried SO many products to try and "cure" these problems including many expensive lotions, energy drinks, and even medication. But little did I know that I was actually making my stressed and sick organs worse.
Eventually, after lots of angst, I discovered that I felt so bloated and unwell because my body was fundamentally weakened by the food I was eating. Not only that, but my anxiety was out of the roof, which just made everything worse.
After a lot of trial and error, I started doing five main things:
Drinking more (pure) water

Getting more sleep
Committing to daily gentle exercise
Learning how to relax and be mindful
Taking herbs
Today I want to share with you some of the best herbs out there that will help detox your body — particularly your liver, kidneys, and gallbladder. Keep in mind that these herbs will work the best when combined with the points I mention above.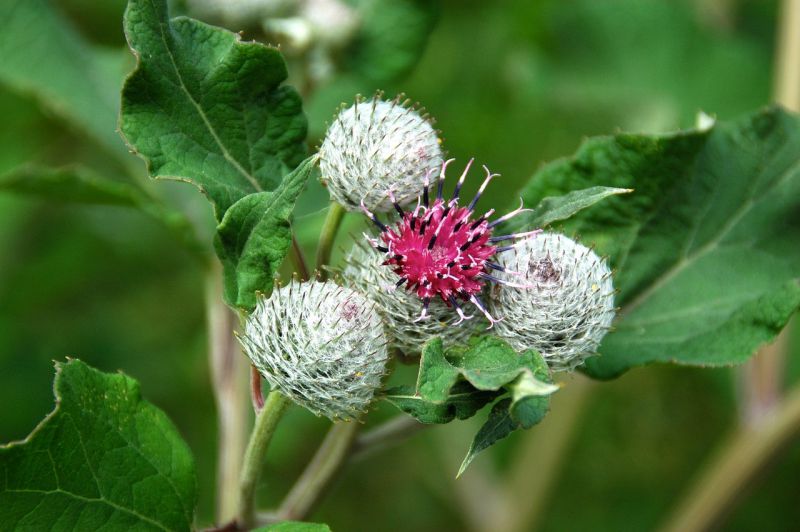 Burdock root was one of the first herbs I used to heal my body — so you know I researched the hell out of it!
Use for: Burdock root is ideal for an herbal cleanse because it detoxifies your blood, lymphatic system, and skin. So if you want glowing skin, this is the herb to take! Not only that, but Burdock root removes heavy metals from the body, which improves the health of the entire body.
Vitamins and minerals: Calcium, Vitamin C, Iron, Vitamin B6, Magnesium
Where to buy: You could opt to grow Burdock yourself. But if you want to try it quickly, you can get a 100% pure organic tea from Buddha Teas here.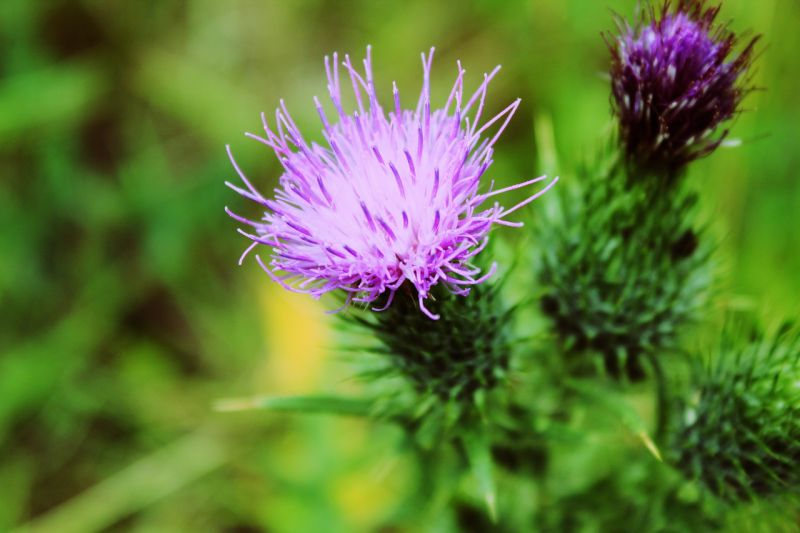 Milk Thistle is a powerhouse herb that tastes best when combined with other teas (because of its mild taste), or even just a spoon of honey. But what it lacks in taste, it makes up for in medicinal value. Not only that but Milk Thistle has been used for over 2,000 years!
Use for: Every herbal cleanse should include Milk Thistle because it has a truly astonishing array of benefits. Use Milk Thistle to detox the liver, kidneys, and gallbladder. Because of its high antioxidant content, Milk Thistle removes waste and pollutants from the body, making your skin clearer, lowering high cholesterol, and even decreasing blood sugar levels.
Vitamins and minerals: Silymarin and silybin (powerful antioxidants)
Where to buy: In some places of the world (like Canada), Milk Thistle actually grows like a weed, so it's quite easy to propagate. Otherwise, you can get 100% pure organic milk thistle from Buddha Teas.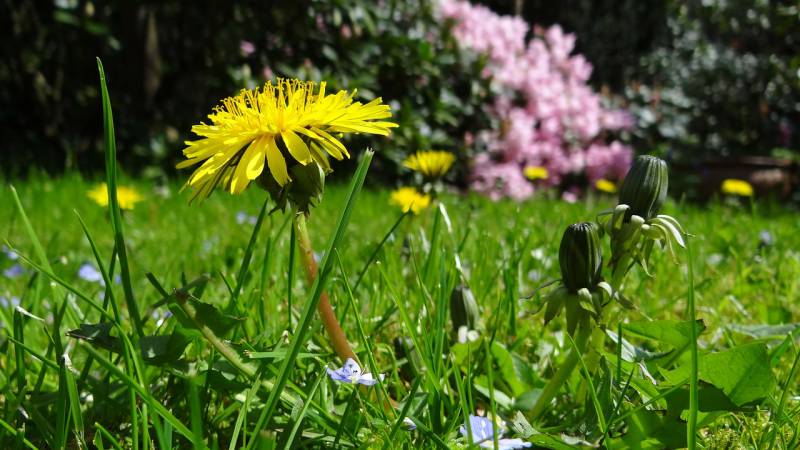 I was surprised to find how effective a supposedly common garden weed is in cleansing the body. But Dandelion Root has been used since the 10th century to cure an amazing variety of ills.
Use for: Herbal cleanse for the kidney, liver, and gallbladder. Dandelion Root helps strengthen the immune system, reduce inflammation in the body, soothes and promotes healthy digestion, and has even been shown to prevent the risk of cancer. 
Vitamins and minerals: Beta-carotene (Vitamin A), C, D, potassium, iron, calcium, magnesium, zinc, phosphorus
Where to buy: Dandelion Root can easily be harvested and grown by anyone. If you want to harvest your own, try to keep away from pesticide-ridden places as they will harm your body. Alternatively, you can get delicious 100% pure organic Dandelion Root tea directly from Buddha Teas here.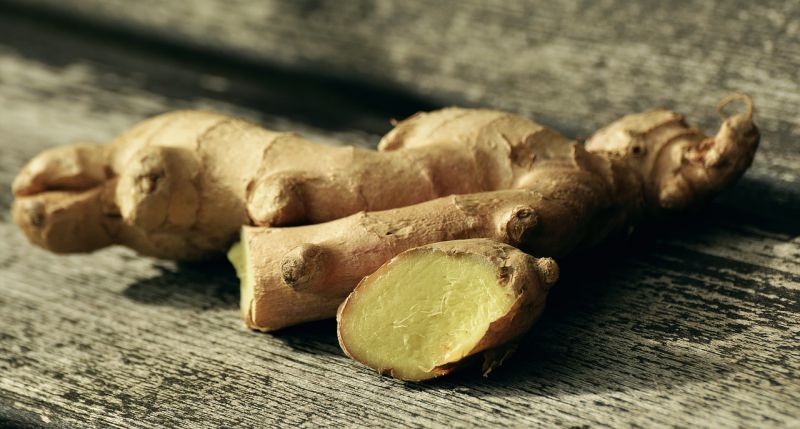 Ginger is one of the most delicious, versatile, and nutrient-rich spices out there that is commonly used in folk medicine.
Use for: Herbal cleanse for the stomach and intestines. Ginger contains the highly potent anti-inflammatory and antioxidant property known as gingerol making it perfect for healing bloating, constipation, and nausea. Ginger also fights heart disease, fungal and bacterial infections, and aids weight loss.
Vitamins and minerals: Thiamine, Riboflavin, Niacin, Pantothenic acid, Vitamin B6, Vitamin C, Iron, Zinc, Magnesium, Manganese, Phosphorus, Potassium.
Where to buy: Ginger is difficult to grow, so you can usually find it in powdered and raw form in the supermarket. However, the most potent form of ginger is essential oil. If you prefer drinking a relaxing cup of tea, you can get pure 100% organic ginger tea from Buddha Teas.
***
Let me know about your favorite herbal cleanse methods, and feel free to recommend any below!
---
Please note: this article contains affiliate links, meaning that if you decide to purchase anything that we link to, we'll receive a small commission to support our work at no extra cost to you. Thank you if you decide to support us!