Mankind and the ocean have had an almost mystical bond since the dawn of time.
We have used "holy" water for our ceremonies. We have used water to grow the crops that sustain our very lives. We have moved near water, built cities near water, and written about and celebrated water since time immemorial. We were born into our watery mother's wombs and as a species, our bodies are composed of 70% water.
Without water, life on earth wouldn't be possible. Water is the very lifeblood of our planet, the very sustainer of life. Every single thing we see either contains water, or has come in touch with water at some point.
Yet despite our sacred connection with water, our oceans and rivers are currently being severely exploited and mistreated. Our disconnection from soul and spirit has led to excessive, unthinking consumerism which has severed our connection from Nature.
We might think, "Yes, people are so terrible these days." But the responsibility to honor and protect our oceans lies with us as well. As consumers, the key to conserving such a precious friend of ours lies in our wallets — in what we choose to buy, consume and unknowingly support. Pretty simple right?
The answer is: not always. Like everyone else I occasionally resort to lazy living because it doesn't require much effort. So I'm definitely not a saint. But I try to do my best, and I hope you can too. Would you like to join me? Below you'll find some vital facts about our oceans and rivers — and also what you can do to make a change.
(Note: most of these facts and figures were derived from Yann Arthus-Bertrand's 2006-2011 documentary series, "Life From Above/Vuduciel." Any updated factual corrections? Just let me know in the comments with a link to your source.)
1. We face a lack of water in half of all cities on planet earth
2. 70% of the oxygen going into your lungs comes from the ocean
Trees don't produce as much oxygen — that's a myth! The majority of oxygen on the planet is actually produced by millions of microscopic algae living on the surface of the sea.
3. There are 500 "dead zones" in the ocean where most marine life can't survive due to pollution
That's the equivalent to the size of the United Kingdom, or 245,000km².
4. 1 out of 9 people don't have access to healthy drinking water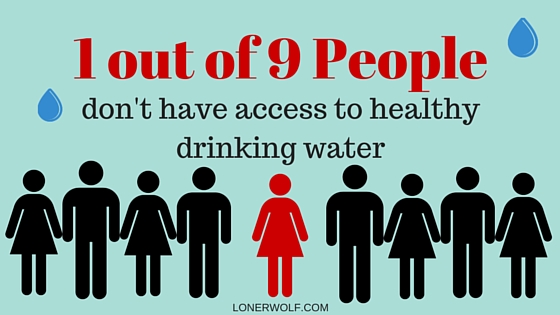 5. Every year, plastic bags kill 1,000,000 birds and sea mammals
Plastic bags take 1 second to make, 20 minutes to use, and 400 years to decompose.
6. 1 out of every 3 fish species is threatened
7. 90% of the world's rivers are threatened
8. 1 out of every 2 people rely on the ocean for food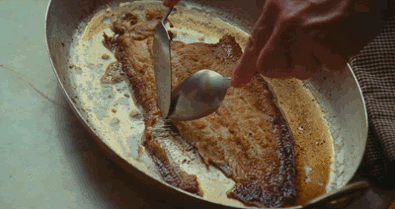 9. The ocean's PH level is slowly becoming acidic. This could cause a complete collapse and mass extinction of many species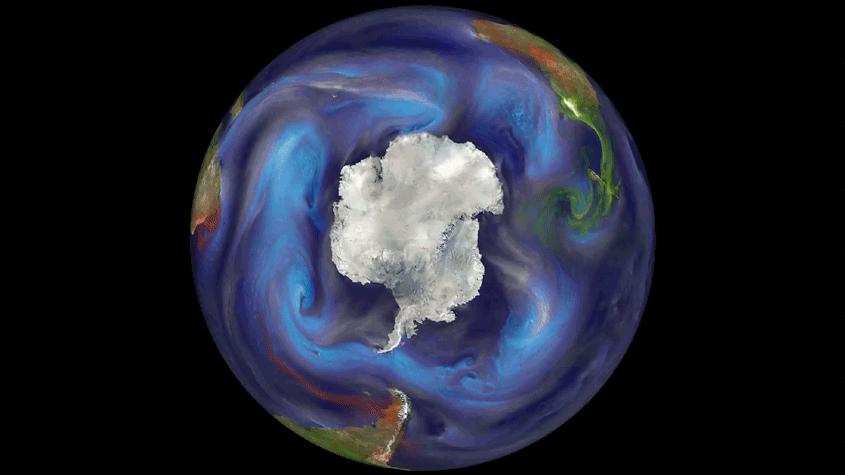 The ocean absorbs 22 million tonnes of CO2 from human activities every day. Acidification of the ocean could eventually cause the loss of biodiversity, as well as food and financial security for the entire planet.
10.

 

300,000 whales, dolphins, fish, sea birds and 40,000 turtles are killed by fishing nets every year
11. 25% of the fish caught are thrown back into the ocean for nothing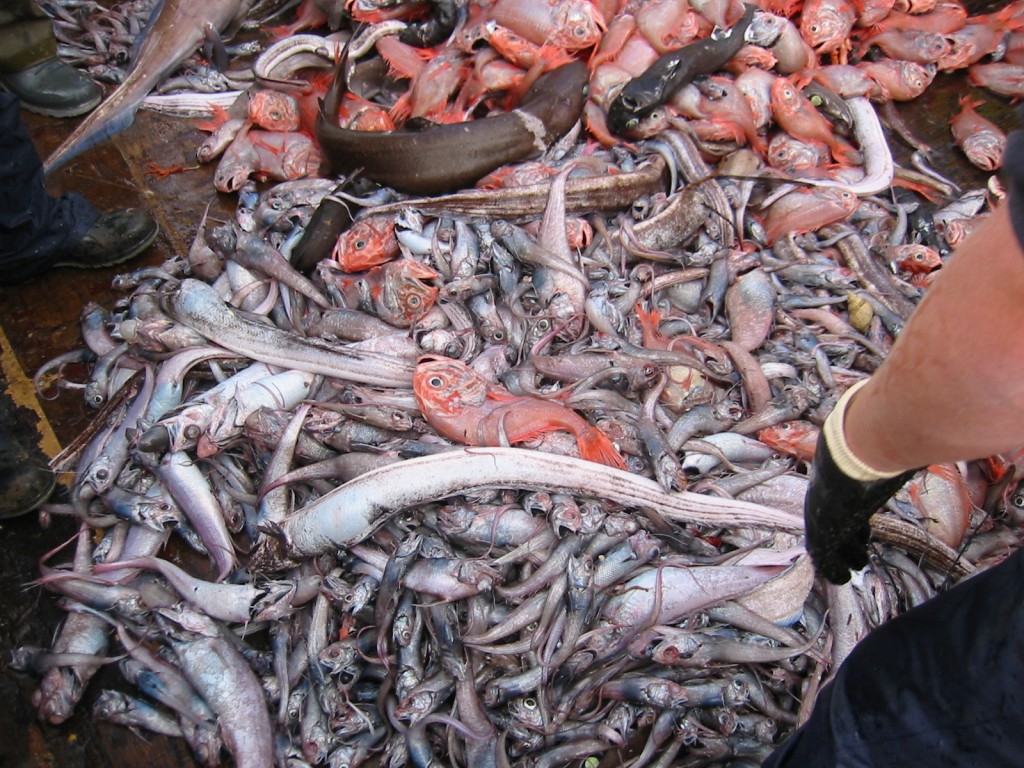 These fish and marine species are called "bycatch." And they're dead. What a waste.
12. 80% of the sewage dumped into the Mediterranean ocean is untreated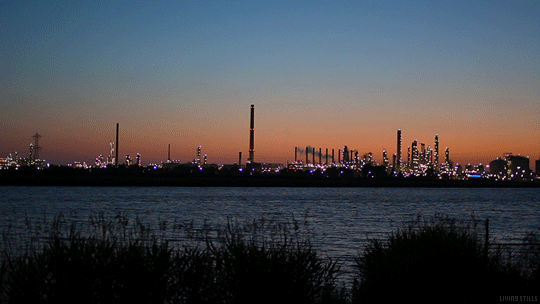 13. 100,000,000 sharks are fished in the world every year — that's 3 sharks every second
Due to shark hunting for asian cuisine, 50% of the sharks have disappeared in the ocean. Sharks may seem scary to some, but they are vital for maintaining the ocean's ecosystem. Without them, there is chaos.     
14. At least 2 million tonnes of oil product is dumped into the ocean each year due to ships and boats cleaning out their tanks with sea water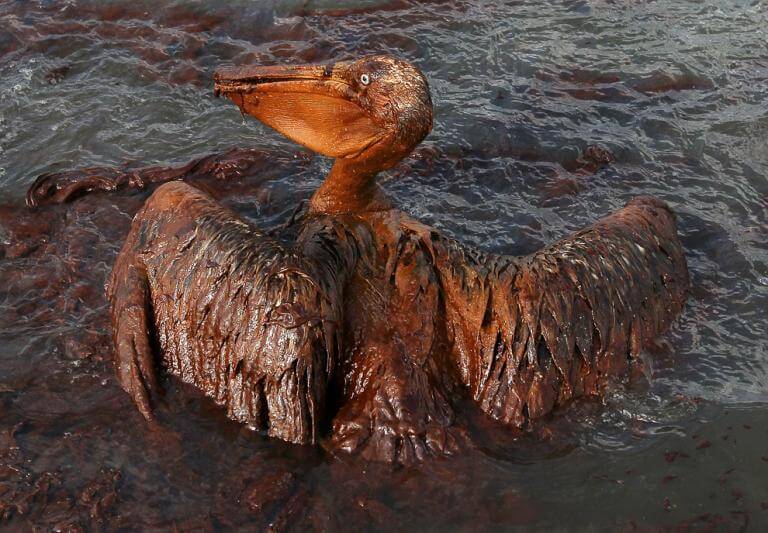 15. 70% of fresh water is used for irrigation of agriculture
16. Nearly 50% of the fish we consume are bred (in fish farms)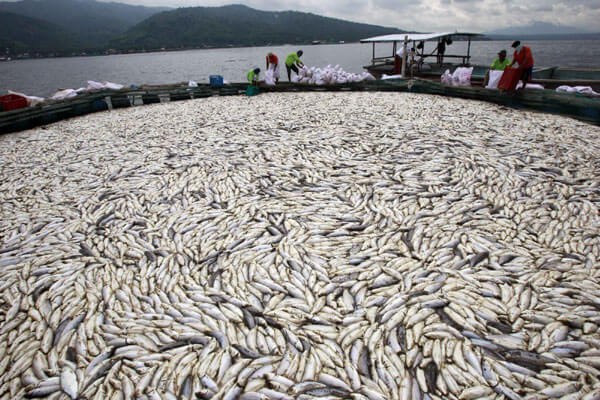 Fish farming has become the fastest growing activity after the internet.
17. In the last century, 3,000,000 whales were killed
18. 2% of the world's fisherman catch more than half of all fish caught
19. Japan consumes more than 1/3 of all tuna fish
20. In less than 20 years, 9 leatherback turtles out of 10 have completely disappeared
21. 400,000 litres of water are needed to make a single car
Not only that: To produce 1 kilo of sugar, 3,000 litres of water are used. To produce 1 kilo of cotton, 5,000-25,000 litres of water are needed. 15,000 litres of water are needed to produce 1 kilo of beef.
22. 90% of all trash floating around in the ocean is plastic
That's 46,000 pieces of plastic per square mile in the ocean. Here's the sad truth: plastic takes 500-1,000 years to degrade. So it's going to stay that way for a long time. Source.
23. Agricultural pesticides, plastic and untreated sewerage accounts for 80% of our ocean's pollution
24. Only 1% of the world's ocean is protected
These statistics are deeply saddening and disturbing.
Yet despite such extreme figures, many caring and courageous people have dedicated their lives to protecting our sacred ally. Whether preserving our oceans and rivers is your life calling or not, you can still make a much-needed change. You can still forge a strong bond with the earth. In respecting our earth, you respect yourself and promise a better future for your children and grandchildren. Here are some ideas:
Sit by a body of water. Observe how it flows and how all of life is connected to it. Listen to the lessons it is trying to teach you. For thousand of years water has been revered as a great existential messenger. Whether you consider yourself to be a "spiritual person" or not, you can still benefit from the underlying teachings of water.
Want a new hobby? Why not volunteer at a local beach cleanup? You'll get to enjoy the sun, sand and soothing water, with the benefit of making a difference.
Scuba dive! Learn about the colorful, diverse and precious world beneath our waters. The more you know, the more you'll care.
Never buy jewelry that exploits marine life such as shark teeth, coral and tortoiseshell products.
Buy organic fruit and vegetables whenever possible. Pesticides and herbicides from mass-produced farming pollute our waterways. Organic produce is more expensive, but it is very good for your health and wellbeing. 
Instead of supplementing with fish oil, supplement with algae, flaxseed and/or chia instead.
Stop eating fish and seafood altogether. (Otherwise, reduce the amount of fish you eat and only buy fish that has a "sustainably sourced" sticker/label. You can download sustainable seafood guides such as this one.)
Reduce your consumption of plastic, e.g. carry a reusable water bottle, recycle wherever possible, stop using plastic shopping bags and use cloth ones instead, etc.

Don't flush anything down the toilet anything that isn't toilet paper.

If you have an aquarium, never buy wild saltwater fish (the fish trading methods to get these fish are terribly destructive to the environment). Also, never dump your fish in the ocean or other body of water. This can completely upset the balance of nature within the marine ecosystem.

Vote for local government representatives that support the environment.

If you own a boat, don't throw anything overboard or deposit waste into the ocean.

Save water whenever possible, e.g. change faucets to low-flow, take shorter showers, turn off water when shaving/brushing.
Watch these documentaries: The Cove, Mission Blue and Chasing Ice.
Support organizations that fight for the ocean such as Oceana, Sea Shepherd, and Oceanic Preservation Society.
There are so many things you can do to honor your connection with water — you can even buy footwear that supports ocean wildlife protection, such as these funky thongs (which I own).
So tell me, are you a nature lover? And do you have any important recommendations — or messages for others — to help the ocean? BE the change and comment below.