Description
Format:
All books within this bundle (with the exception of the Journal that comes as a PDF file) come in three formats:
PDF (can be printed out or read on your phone, tablet, or computer)
ePub (can be read on Kobo, Nook eReaders, etc. or on any eReader app)
mobi (can be read on Kindle eReader or eReader apps)
Summary:
Find your spiritual purpose. Deepen your self-understanding. Learn to embrace who you are.
Let us show you how.
Want to find your spiritual destiny?
Struggle to fit in with others?
Desperately need some clear guidance?
Sense that you have a gift, but don't know how to use it?
Ready to connect with the wisdom of your Soul?
That's what we'll show you how to do in our Spiritual Growth Bundle.
Get ready to immerse yourself in a world of illuminating insight, wisdom, and crystal-clear guidance.
Together, we have a collective total of over 20 years experience walking the spiritual path. Along the way, we have seen, experienced, and worked with many of the greatest issues on the path of awakening. In this bundle, you'll find our distilled wisdom, understanding, and guidance to help you navigate the perilous waters of the inner journey.
So who are we?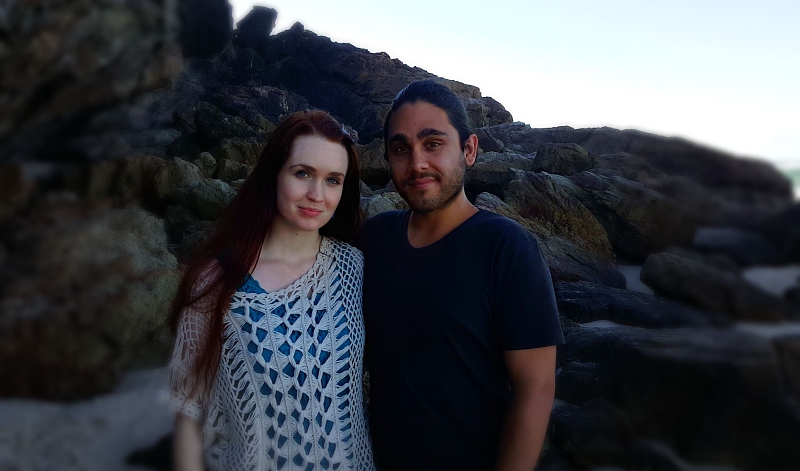 Our names are Luna and Sol, and we run one of the most widely read spiritual websites on the internet. Each year we receive over 12,000,000 visits and thousands of emails from lost and desperate spiritual seekers. As psychological and spiritual guides, our goal is to help all souls in pain find clarity, hope, self-love, and spiritual direction.
You'll find clear, easy to understand, and down-to-earth guidance – all available instantly at the click of a button.
This bundle will help you to:
Have a complete mind-body-heart-spirit map to healing
Explore shadow beliefs and begin shadow work
Reconnect with and heal your wounded inner child
Discover how to fully embrace who you are (no matter what)
Have your own printable mindful coloring pages
Learn about our #1 tool for handling emotional pain
Reduce anxiety and depression at a core level
Discover your spiritual purpose
… and so much more.
Relax with a cup of tea or coffee and be prepared to have your beliefs challenged, your heart opened, and your soul nourished.
What You Will Receive:
You will receive five enlightening ebooks, two journals, plus two bonuses. Each book comes with three different formats (mobi, ePub, PDF) so that you can easily read on your phone, tablet, eReader, or computer at any time.
In summary, you'll receive:
Shadow Work Journal (130 pages) – Deepen your awakening by exploring, integrating, and releasing your inner demons
Awakened Empath eBook (429 pages) – Awaken and embrace your sensitivity
The Spiritual Awakening Process eBook (238 pages) – A roadmap of awakening – understand what exactly is happening to you and why
Twin Flames and Soul Mates eBook (289 pages) – Learn how to use the power of love as a force of awakening
Inner Child Journal (112 pages) – Awaken your heart by meeting, befriending, healing, and nurturing your wounded inner child
Old Souls eBook (209 pages) – Awaken and understand the wisdom deep inside of your soul
The Power of Solitude eBook (91 pages) – Walk the path of awakening by using solitude to stimulate profound self-insight
+ FREE Empath Healing Guided Meditation (21 mins MP3) – Transform emotional pain using an ancient Tibetan Buddhist technique
+ FREE Soulwork Coloring Book Printables (64 pages) – Awaken and balance each of your chakras through mindful coloring
+ FREE Self-Love Heart Chakra Purification MP3 (15 mins) – Open and cleanse your heart with this gentle yet deep healing binaural beats track
Below we'll share more of an in-depth look at what you'll get:
1. Shadow Work Journal
By far, this is the most valuable investment I have done in my spiritual journey. – S. Mercado (lonerwolf.com reviewer)
The Shadow Work Journal is a powerhouse spiritual tool designed to help you explore the deepest and darkest corners of your psyche. Go on a journey through your inner underworld with over sixty provocative journalling prompts and activities to help you explore the demons within. Be enchanted by twenty sumptuous and darkly atmospheric images included within the journal to set the mood for your shadow work. Enjoy both an interactive digital version and a 100% printable version to cater to your unique preferences.
2. Awakened Empath eBook
This book is packed full of mind boggling, life changing, and emotionally liberating insights and practices that have helped me understand and appreciate my unique gifts. Never before have all the grey areas of my life made so much sense. – Cormac (Amazon Reviewer)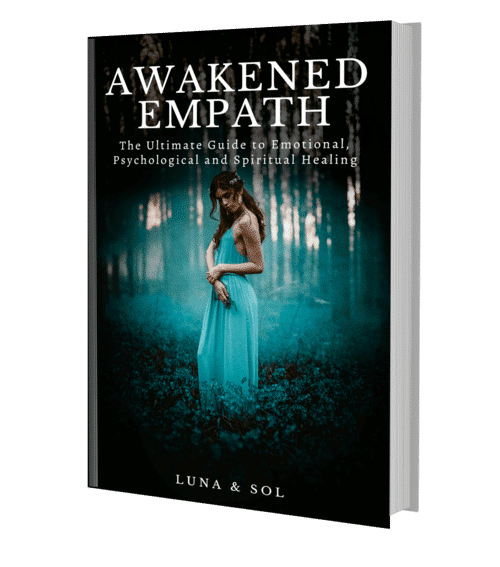 Are you an emotional sponge? Written for the highly sensitive and empathic people of life, Awakened Empath is a comprehensive map for helping you to develop physical, mental, emotional, and spiritual balance on every level.
Topics explored in this book include:
How to set boundaries as an empath
How to ground your energy as an empath
How to practice self-love as an empath
How to handle narcissists and energy vampires
How to explore your mistaken beliefs as an empath
How to cleanse and purify your energy as an empath
Finding your spiritual purpose as an empath
How to parent empath children
Discovering your empathic gift type
How to explore your shadow self
Ways to heal on the mental, emotional, and physical levels
… and so much more.
3. The Spiritual Awakening Process eBook
I enjoyed reading this book. Quite relatable. The concepts were simply and clearly explained. Everything made so much sense. Simply amazing!! – Janet (Amazon reviewer)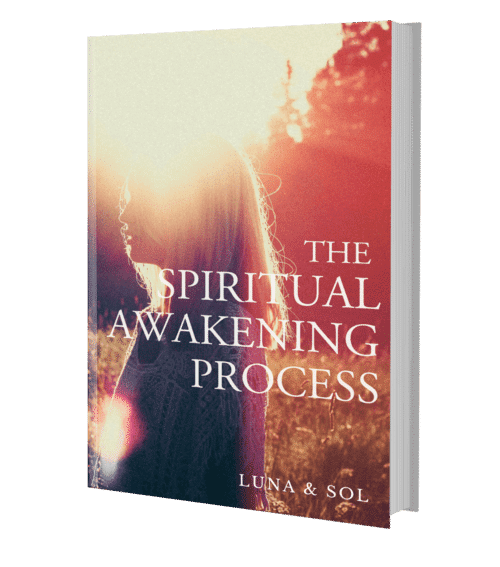 Do you feel lost, alone, and empty inside? If you are wanting answers, this book will help you to explore what we call "the spiritual awakening process" – or the initiation into the spiritual journey.
Topics explored in this book include:
What is happening to you
Why you're experiencing a spiritual awakening
The seven spiritual awakening stages
How to survive the spiritual emergency
How to retrieve and integrate any fragmented pieces of your psyche
What spiritual "traps" you need to be mindful of
How to communicate with your soul
We touch on topics such as soul retrieval, shadow work, and more.
4. Twin Flames and Soul Mates eBook
Anyone who has experienced a Twin Flame connection or is looking for their soul mate needs to read this book! … It is SO WORTH IT. – Wolfy (lonerwolf.com reviewer)
Learn how to forge true, deep, and enduring twin flame and soul mate love – no matter what stage you're at, starting right now. Practical, illuminating, and paradigm-shifting, Twin Flames and Soul Mates is for anyone seeking to find and create an authentic, fulfilling, and awakened relationship.
Chapters in this book include:
Love and the Spiritual Awakening Process
What is a Soul Mate?
What is a Twin Flame?
The Story of Luna and Sol
How to Find Your Soul Mate and Twin Flame
Harmful Myths About Soul Mate and Twin Flame Relationships
The Five Levels of Relationships
Are You in a Healthy Relationship?
What to Do When Your Relationship Falls Apart
The Shadow Side of Seeking Love
How to Use Your Relationship as a Spiritual Catalyst
With notoriously down-to-earth and crystal clear insight, Luna and Sol explore how to find, create, and sustain real awakened relationships in an increasingly fragmented world.
5. Inner Child Journal
The Inner Child Journal is a gentle but fierce spiritual tool designed to help you reconnect with and illuminate the depths of your soul. Go on a journey through the mountains, caves, and plateaus of your heart with over forty investigative journaling prompts and activities to connect with the child within. Be enchanted by sixteen soulful and intensely sumptuous images included within the journal to set the mood for your inner child work. Enjoy both an interactive digital version and a 100% printable version to cater to your unique preferences.
6. Old Souls eBook
An essential read for anyone struggling with self-acceptance, loneliness, and meaning – Zi (Goodreads reader testimonial)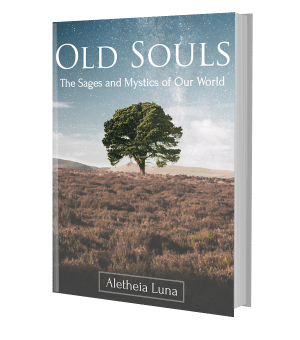 Are you solitary, thoughtful, and intuitive? Do you feel like an outsider constantly looking into a society that doesn't feel like your home? If so, you may be an Old Soul.
Old Souls are people who see too deep and too much. If you struggle to fit in with society and if you feel like the eternal outcast, this is a must-read.
Topics covered include:
What is an old soul?
Detailed profile of the old soul character
How to deal with loneliness, emptiness, and disconnection
The seven soul age levels
Are you a sage or a mystic?
Old Souls and childhood
Old Souls and society
The awakening old soul
Reincarnation and Abraham Maslow
Finding the meaning and purpose of life
The Illuminated Soul
7. The Power of Solitude eBook
This is an amazing manual for happiness in life as it actually presents itself. Might be the best manual for life I've ever read. – M. Jorgensen (Amazon reviewer)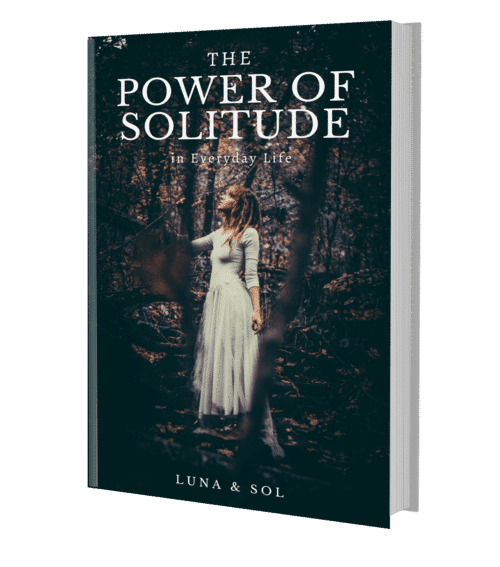 Solitude is one of the most undervalued, forgotten and misunderstood spiritual tools known to humankind. However, at the same time, solitude is one of the easiest, most accessible paths out there to profound self-insight and liberation.
In this book, you will be taken on a journey through nine of the greatest gifts solitude can enrich your life with and how these virtues help you to fulfill your destiny.
The book explores the eight gifts of solitude:
Aloneness
Awareness
Introspection
Gratitude
Courage
Acceptance
Happiness and Joy
Self-Fulfillment
You'll also discover how to create your own spiritual solitude practice.
8. Empath Healing Guided Meditation MP3 (BONUS)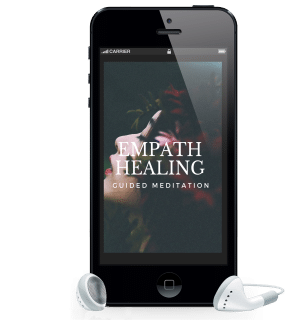 Using an ancient Buddhist technique, we will help you establish a daily healing practice as an empath. The philosophy underpinning this meditation is: by sending love and healing to others, we send love and healing to ourselves. By learning how to surrender, observe, allow, and release your inner pain, you will be able to transform it for the highest good of all.
You will receive:
x1 Introduction Lesson MP3 spoken by Luna (5 minutes)
x1 Guided Meditation MP3 spoken by Sol (16 minutes)
x1 Written Transcript PDF
9. Soulwork Coloring Book (Printables) – BONUS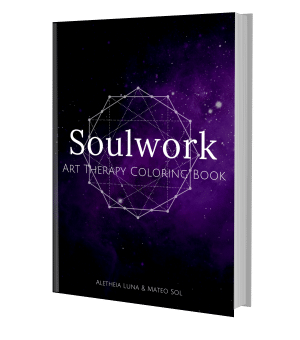 If you want to find the secrets of the universe, think in terms of energy, frequency, and vibration. — Nikola Tesla
This coloring book focuses on helping you to reconnect with your Soul through harnessing the power of sacred geometry. Journeying through the eight chakras (including the soul star chakra), each vibrationally healing shape will help stimulate mind-body awakening. There are 64 pages in total.
10. Self-Love Heart Chakra Purification MP3 – BONUS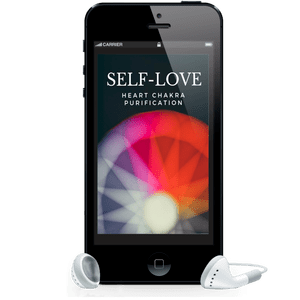 All true, deep, and long-lasting transformation requires the heart to be open. This MP3 soundtrack helps to facilitate your self-love and awakening by purifying the heart chakra. We carry so much heaviness within our hearts: hatred, shame, sadness, fear, and anger. Using the power of relaxing atmospheric and ambient music paired with Delta binaural beats, expect to feel clearer and lighter after listening to this healing music. The Delta frequency (0.1-4hz) assists in both emotional and physical healing, as well as enhanced immune functioning and significant stress reduction. The Delta frequency is a heavenly way to experience deep repair not only in the emotional realm but also on a physical and psychological level. Make sure you listen to this track with headphones for the greatest benefit.
You will receive:
x1 Self-Love Heart Chakra Purification MP3 (15 minutes)
Common Questions
What happens after I have paid?
Once you have paid via credit card or Paypal, you'll be sent all the juicy details for accessing the eBooks within the Bundle to your email. If you can't find the email, please check your Junk Mail folder. If you still can't find the email, please contact the LonerWolf team here.
Is this bundle digital or print?
This is a digital eBook bundle meaning that you will be able to read it on your phone, iPad, Tablet, eReader, or desktop computer. Producing a print version of this bundle would increase the cost of each book to cover printing and shipping costs. So, we want to save you $$$! If having a hard copy would make life easier, we recommend going to your local printers and asking for them to print and bind the books within this bundle.
What currency is the price?
All prices are USD.
I have downloaded the eBooks but they're not opening.
There are a few things you can do: 1) ensure that you have the latest version of Adobe Reader, available at http://www.adobe.com/products/reader/ 2) Download the PDF again using the link that was emailed to you. 3) If you still have issues, please contact us.
How do I read the eBooks on my Kindle/eReader?
You can upload the mobi files directly to your kindle (via your USB cable) or use an eBook management library such as Calibre eBook Management. With other eReaders (such as Kobo and Nook eReaders), you can generally drag and drop the file directly into the eReader after plugging it into your laptop/computer.
What if I don't have an eReader?
No dramas! Every book within this bundle comes with three formats (ePub, mobi, PDF) so you can easily open the PDF version and read them on your laptop, tablet or phone anywhere.
I can't find the email with the details about downloading my bundle.
Please check your spam, junk or 'promotions' folder. If you still can't find the email, please contact us.
Do you offer refunds?
Yes! We trust in your honesty and integrity, understanding how much hard work we put into what we offer. Therefore, we offer a generous 30-day ZERO RISK 100% money-back guarantee if you don't resonate with the content. We stand by our products and are passionate about what we offer. If you do not get the results you expected, send us an email and we will immediately refund your money. (There are no hard feelings!) There's nothing to lose. And everything to gain. So take the LEAP!
+ 10% GST for Australians