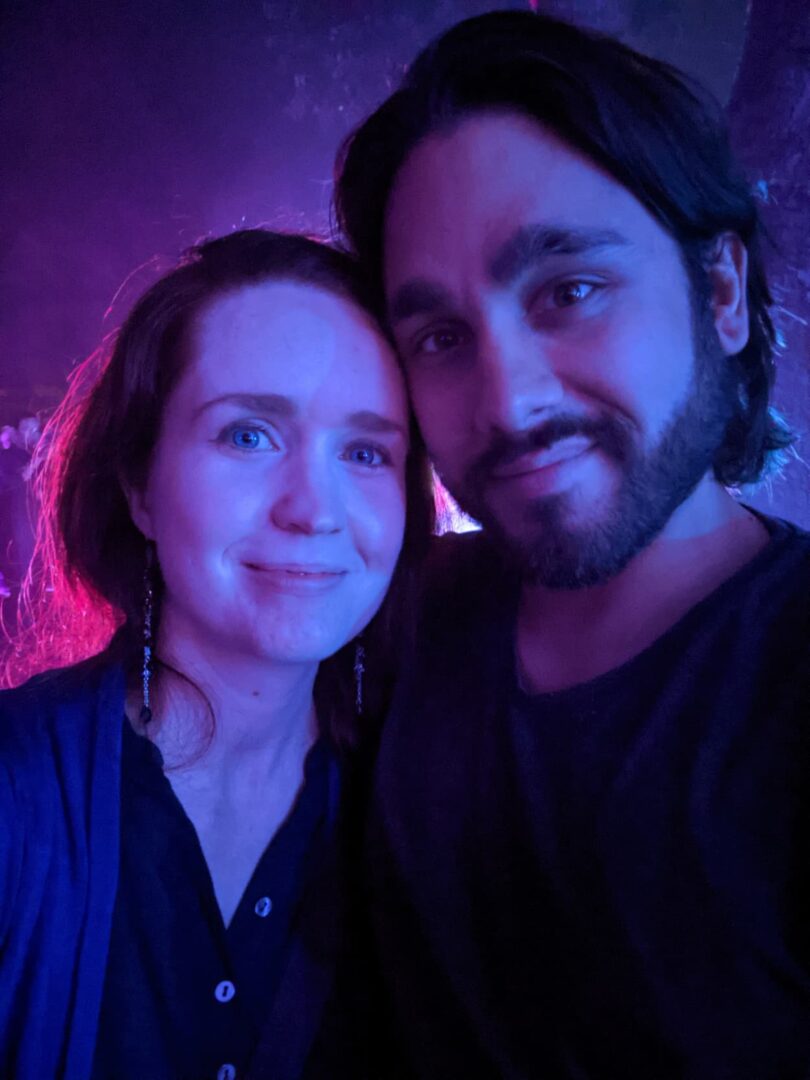 Welcome, dear sacred wild one.
We are so humbled and honored that your path has led here!
Here's a little more about us:
Our Purpose
Listen to your Soul's calling.
Our goal is to help you embrace the path of the inner lone wolf and listen to your Soul's calling to reconnect with your True Nature by dissolving the shadows that obscure your inner Light.
Your inner wolf is your inner guardian, protector, warrior, and primal source of instinct, intuition, and insight.
This inner wolf is the fire within you that voyages courageously into the unknown, fights for freedom, and respects your true Self.
For this reason, the inner wolf is our chosen symbol of the wild, powerful, and liberated human Soul.
It's this empowered force of nature within you that we strive to help you embody and rediscover within yourself.
Your inner wolf is the guardian of your Soul.
When it comes to the content we put out, our goal is to provide a grounded and balanced perspective of spirituality that doesn't bypass the raw, real, and messy aspects of spiritual growth or psychological development.
We are deeply drawn to exploring and exposing both the light and shadow side of human nature and spirituality.
Like the spirit of the wolf, we do not back away from the shadows, but we shred them apart until the light comes through.
We strive towards integration, balance, wholeness, and embracing both the sacred and wild aspects of being human.
Our Mission Statement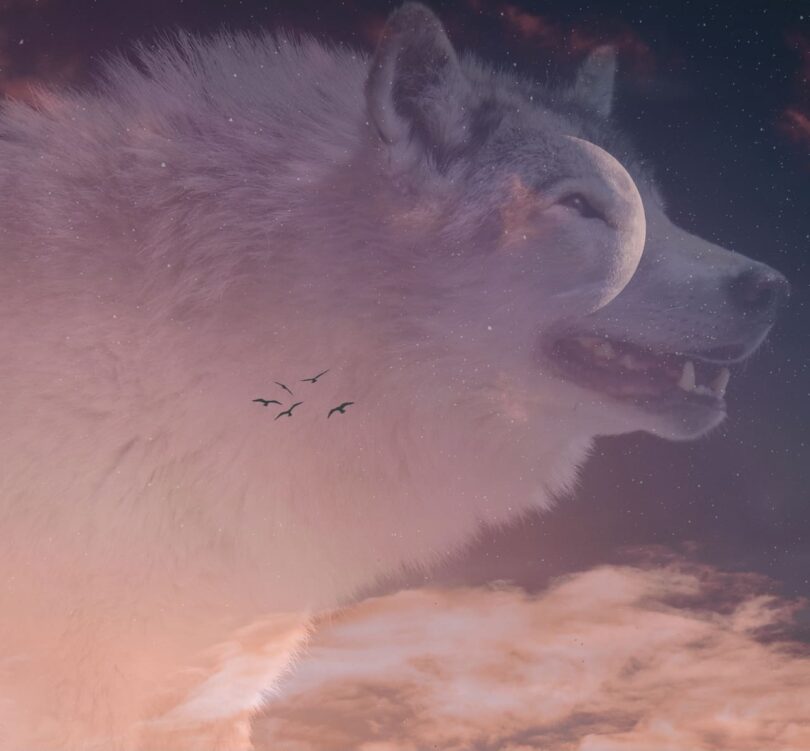 For spiritual rebels and outsiders, our mission is to help you dissolve the shadows that obscure your inner Light and find peace, love, and happiness. Unlike other spiritual spaces, lonerwolf focuses on approaching the spiritual awakening journey in a discerning and down-to-earth-way.
Our Principles
Here are the core principles that guide our lives and this website:
Walk your own path
Be true to yourself
Be a rebel
Be passionate and sincere
Be fiercely discerning
Know and accept yourself
Embrace your humanity and divinity
Awaken to your True Nature
In alignment with our principles and sense of integrity, please never accept what we say as the "truth" unless it checks out with your own intuition and deep sense of inner knowing.
No one is infallible and all-knowing, and that includes every spiritual writer, mentor, teacher, or practitioner on the path, regardless of the degree of awakening they have embodied. So we strongly encourage you to think for yourself, find out for yourself, and always, always trust your instincts – doing so is to embody the spirit of the wolf!
Read more about our principles.
Meaning Behind "Lonerwolf"

Playing on the phrase "lone wolf," lonerwolf is a name that signifies the journey away from the pack, and the quest for truth, freedom, and wholeness.
The lone wolf was chosen as a symbol of strength, braveness, authenticity, and free thought. It represents the path least traveled.
Spiritually, the wolf signifies instinct, compassion, intelligence, courage, and freedom.
Psychologically, the lone wolf signifies what Joseph Campbell famously referred to as "the Hero's Journey" which is where we leave the known world to voyage into the unknown realm.
This 'call to adventure' usually manifests in the form of a life crisis, spiritual awakening, or Dark Night of the Soul that we must carry out alone.
We've designed our website to help you navigate through this dark forest as the hero/ine of your own story.
About Aletheia & Mateo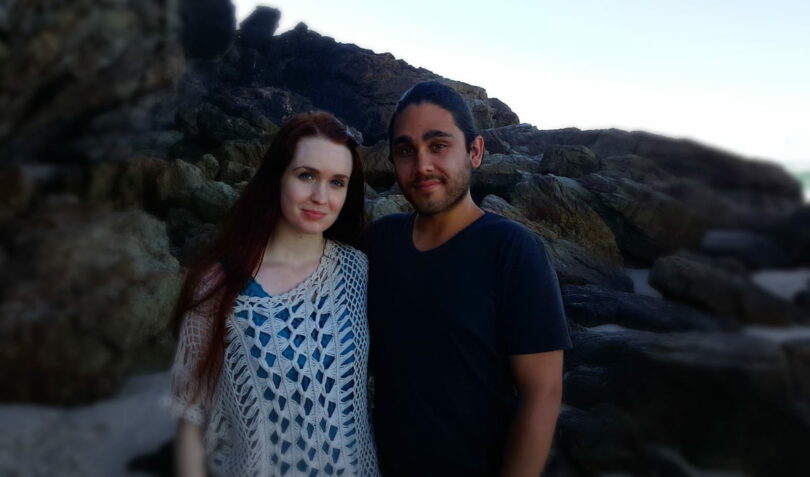 So who are we?
Our names are Aletheia Luna and Mateo Sol and we're the creators and authors of this website.
After uniting on 11.11.11, we created lonerwolf in March 2012 and have been nurturing it ever since.
In an uncanny twist of destiny, we met each other, and run this website, from the most isolated city in the world on any continent, anywhere on earth – Perth, Western Australia.
We're spiritual educators and guides who blend a mixture of psychological and spiritual insight throughout our writings and offerings.
We believe in the value of teaching a down-to-earth approach to spirituality.
Our work has been described as refreshingly pragmatic, illuminating, and life-changing. To date, we have written about life, death, and everything in-between.
We have close to 30 years of combined intensive experience on the awakening journey
About Aletheia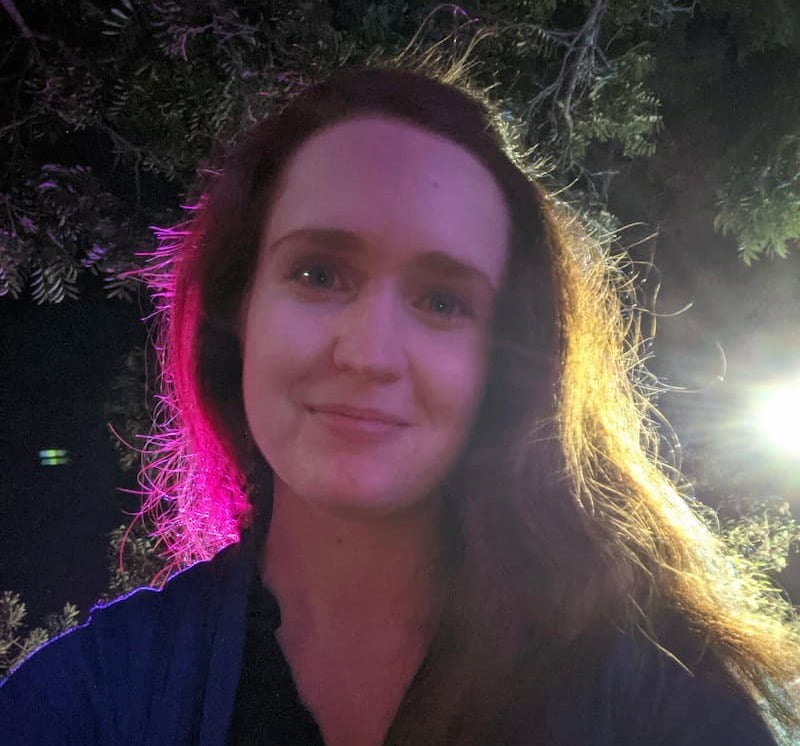 As a result of my upbringing, I always felt a strong connection to the Divine since birth. Yet, as the eldest child in my fundamentalist Christian family, I never quite felt at home in their beliefs.
Belonging to a strict religious congregation, I experienced the effects of its psychologically abusive teachings for years. This led to me experiencing depression, isolation, self-harm, and anxiety for most of my adolescence.
After experiencing a Dark Night of the Soul and ensuing spiritual awakening at the age of 19, I realized that my life had to drastically change. I discovered that I had to leave everything I'd ever known behind to pursue the path of truth, love, and peace.
Since losing my blood family, I have dedicated myself to intensive mental, psychological, and spiritual soul-searching.
As a psychospiritual writer, educator, and guide, my mission is to help others find love, strength, and inner light in even the darkest of places.
Here are some other things you might like to know about me:
Luna is Spanish for "Moon"

(not my real surname, but a pen name) 🌕

Aletheia is ancient Greek for "Truth"

(my birth name) ⚖️

I'm a mixture of English, Irish, Scottish, Welsh and Norwegian

🌎
I'm an INFJ (Myer Briggs Personality Type) and Type 4 Enneagram (Individualist) 🙋‍♀️
I'm a mystic at heart ✨
I am a certified Usui Reiki Master 🍃

I was born on the 9th of August and am a Leo

♌️

Moon + ascendant sign: Cancer

♋️

Chinese zodiac sign: Goat

🐐

Elemental sign: Water

/Earth 🌱

Favorite gemstones: Peach moonstone and shungite

💎

Favorite colors: Purple

and dusky pink 💜
I love anything that merges psychology + spirituality ☯️
I'm a professional writer ✍️
I have given over 1,000+ spirit animal readings 🐶

I'm an introvert, old soul, and am neurodivergent

(HSP/ASD

)

! 🎨
🏳️‍🌈 👩‍❤️‍👨 👩‍❤️‍👩
Some things I love: earth-based spirituality, the philosophy of non-duality, nature, the I Ching and tarot, dogs/wolves/animals, art and creation, silence and solitude, indoor plants, journaling
Aletheia's Social Media Accounts:
About Mateo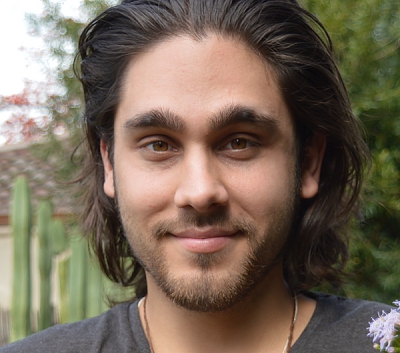 As a child, I lived like a gypsy. Moving between the impoverished streets of India, the exotic shorelines of Spain, and the blistering outback of Australia, I was taught about the impermanence of life from a young age.
Living with Peruvian grandparents – both free spirits – l spent much of my life exposed to eclectic ideas and ways of life, as well as deeply absorbing the native wisdom of the many countries I lived in.
My mother, a mentally ill alcoholic and drug addict, and my uncle, an unstable schizophrenic, both taught me about the deep plight of the human condition.
Inspired by my traumatic upbringing, l began to study psychology and ancient forms of spirituality.
After many years spent in solitude, l experienced a deep spiritual awakening at the age of 18, which aroused in me the thirst to guide others toward peace, harmony, and wholeness.
As a spiritual guide, my mission is to help others experience freedom, love, and peace in any stage of life.
Here are some other things you might like to know about me:
Sol is Spanish for "Sun"

🌞

I'm a mixture of Peruvian, Croatian, Dutch, (and supposedly either Spanish or Japanese)

🌎
I'm an INTJ (Myer Briggs Personality Type) and Type 1 Enneagram (

The Idealist

)🙋‍♂️

I was born on April 19 and am an Aries ♈️

Moon sign: Gemini

♊️

Chinese zodiac sign: Dragon

🐲
Psychological archetype: The Sage 🧙‍♂️

Elemental sign: Air/Fire

🔥

Favorite color: Crimson red

❤️
I'm an ambivert and old soul 👁
I'm an eclectic bibliophile: I love collecting and reading all types of books! 📖
Mateo's Social Media Accounts:
Spiritual Awakening Course (Free!)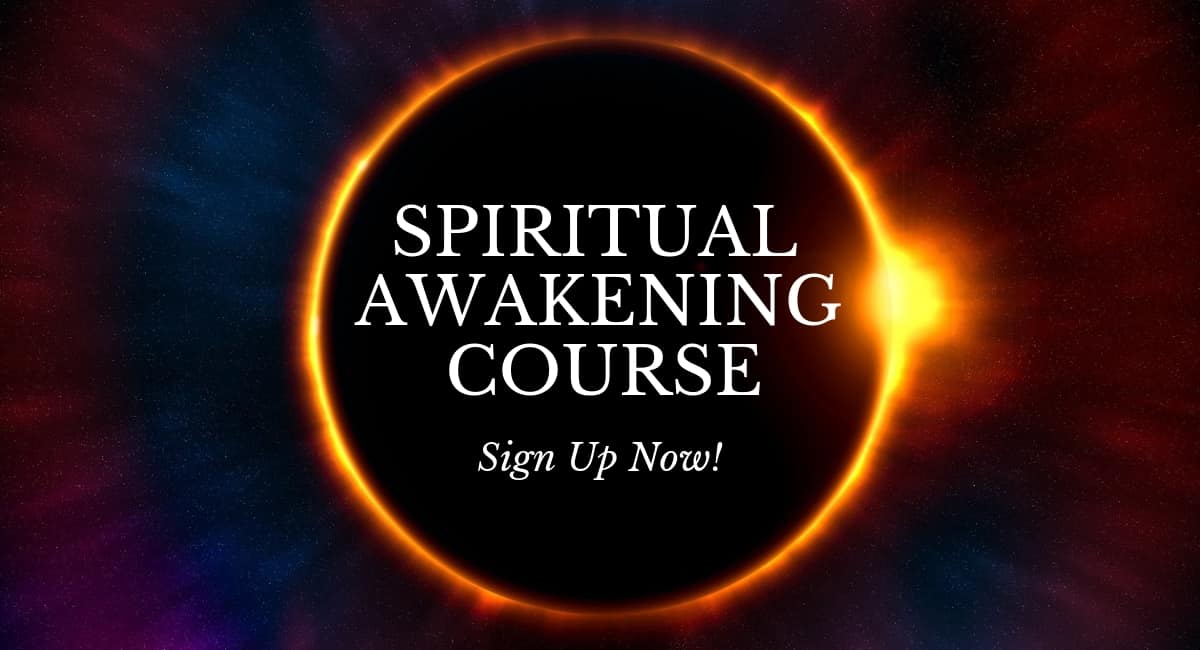 A major focus of ours here at lonerwolf is to empower and support troubled, confused, and lost souls who are walking the spiritual awakening journey.
If you think you might be going through a spiritual awakening (or other metaphysical life crisis) why not take our free five-day course?
The Spiritual Awakening course is entirely email-based, simple, flexible, and 100% go-at-your-own-pace. This course has been created to cover everything you need to know about the spiritual awakening process.
If you'd like to sign up for this free course, click here.
Guidance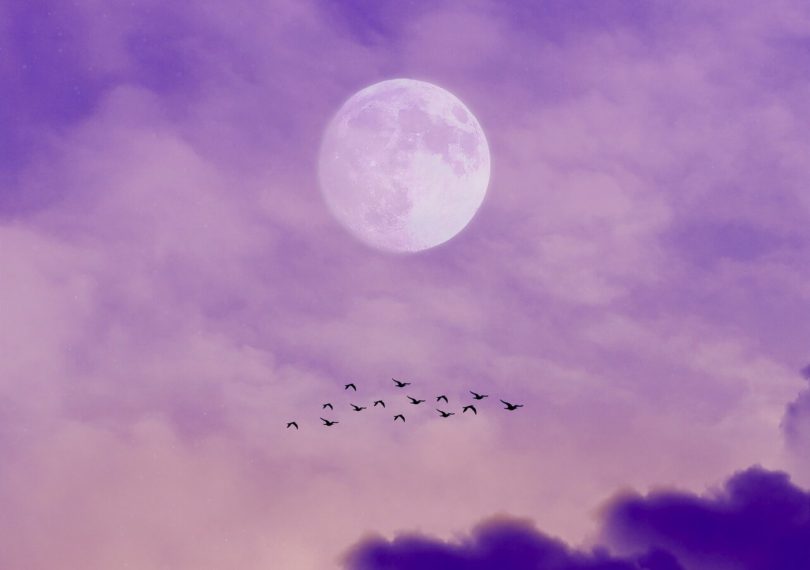 If you would like more in-depth guidance or help from us on your path, feel free to take a look at our store!
Some of our most popular and highly rated items are listed below:
Snail Mail
Send us a snail mail at:
Aletheia & Mateo, PO BOX 309, BAYSWATER, WA, 6933, AUSTRALIA
(We may or may not be able to respond due to our heavy workload – but know that we LOVE and appreciate the effort taken in sending old fashion mail! It's so thoughtful and makes us feel more connected to you.)
Stay Connected: