Are you a highly sensitive person (HSP)?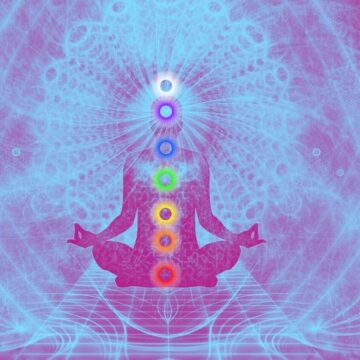 How Balanced Are Your Chakras?
Our chakras represent places within our non-physical bodies through which the life force flows. Which of your chakras is blocked or imbalanced?
If you're an HSP, you will experience the world in an intense way. As a neuroatypical individual, you will be deeply in touch with the sights, sounds, smells, tastes, and tactile sensations of life – as well as the emotional energy of others.
You might be called "hypersensitive," "too much," "thinned-skin," "melodramatic," and other labels by those who don't understand your sensitivity. As a result, you may feel different, weird, broken, and isolated from others because they can't relate to your way of perceiving and experiencing life.
Highly sensitive people often struggle with processing all of the sensory input they experience each day, and may experience more burnout, anxiety, and depression than others. But at the same time, the intensity of HSPs means that they are more prone to having experiences of ecstacy, deep connection with life, and even spiritual states of awareness (such as undergoing a spiritual awakening).
Highly Sensitive Person Test
To discover whether you're a highly sensitive person, the best thing to do is to take a test. There are many questionnaires out there, but below we've created one that will calculate the likelihood of you being a HSP by giving you a percentage score.
Remember to take this free highly sensitive person test with a grain of salt. It's not meant to diagnose you, but give you an idea of the likelihood of you being an HSP according to our own standards.
So … what are you waiting for? Test yourself with our free highly sensitive person test, and find out for yourself!
Test Yourself Below!
What did you get?
Share your results!