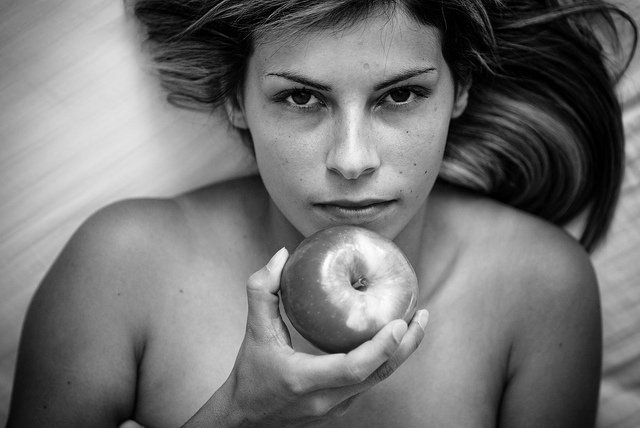 Firstly, I want to start this off by saying that I'm indebted to Marijuana documentary "Super High Me" for the intriguing phrase Medical Prostitution.  Watching the documentary today, I heard this peculiar term used very briefly, and it really got me thinking about the sex industry and its detriment vs. benefit to society.
OK, I know that I may have already got off on the wrong foot with some people – especially by mentioning weed in the beginning.  But I hope we all try keeping an open mind.  An important part of the Involutionary process to me is about challenging the common ideas, beliefs and values that our society holds.
And after all … I wouldn't trust such a sick society with the delegation of what is right versus what is wrong.
The Benefits Of Sex
At the beginning of this year, Sol and I were considering setting up an escort service.  So I read into the sex industry, learnt a lot, got up a website, but eventually decided that the industry wasn't for me.  Unexpected and bizarre?  I know. :)
After this brief cerebral exploration of the sex industry, I came away with a few fascinating philosophies.  Sex philosophies.  Philosophies which state that the provision of sexual services pretty much provide a much needed favor for mankind.
Not only does the provision of paid sex release daily anxieties such as stress and tension, but it also increases happiness, calmness and general feelings of well being.  When people say "you need to get laid" they're not kidding.  Sex has been scientifically proven to have a cornucopia of benefits, including:
better heart health, pain relief, improved mental health, weight loss, stronger immunity, increased fertility, arthritis alleviation, reduced chances of prostrate and breast cancer, increased confidence, improved bladder function, increased longevity … and the list goes on and on.
If you've experienced sex before, you'll know the mental, physical and emotional differences between abstinent-self and orgasm-self.  It's obvious that sex is good for you, in moderation.
You could even say that it has many natural medicinal properties with all the oxytocin, testosterone and dopamine released in just the right quantity in the brain and body.
So what about all those males and females who go without sex, sometimes for months on end, sometimes even for years?  Obviously these people are less well-off than their sex-enjoying peers.
Unless you're asexual, or decide to channel your sexual energy into some higher purpose (such as sexual transmutation), chances are you're filled with the inherent need to orgasm – whether you realize it or not.
To me, this begs the questions "should prostitution actually be legalized?", and if already legalized in certain places, "should the negative perspectives on prostitution change?"
Why I Support Prostitution
Many, if not all of us, carry a lot of feelings and ideas about prostitutes that we've dragged around with us since we learnt the meaning of the word.
Prostitution is essentially a "loaded word" full of negative, dirty and dishonorable connotations that many of us easily and quickly subscribe to.  I mean, who would want their daugher (or son) to be a prostitute?  Pictures of fishnet stockings, tacky makeup and trashy clothing immediately come to mind when we envision the word.
Prostitution is hidden away, whispered about, shunned and by many religions seen as "evil", sometimes even worthy of death.  I should know, I grew up in a fundamentalist Christian family.  So I've had my fair share of indoctrination regarding prostitution.
Although I'd never become a prostitute (to the best of my knowledge), and I absolutely do not condone the trafficking of women or men for sexual services, I believe prostitution is essentially good for society.
You heard me … I support prostitution!
Not just because I believe it will positively impact the health and well-being of millions of repressed people, but also because I believe it will reduce the crime rate (rape especially) significantly by providing a legitimate outlet for sexual desires.  Think of all the benefits of sex, spread them around society, and consider the impact.  The results really speak for themselves.
With the illegal and disdained status of prostitution in society, it's no wonder there are million of mentally, psychologically and emotionally pent up people, venting their rage here and there like explosive garden sprinklers.  In fact, I would go so far as saying that many problems in society are more likely than not driven by angry, sexually-repressed people.
Common Arguments Against Prostitution – And Why They're Wrong
I want to clarify something: I only believe that prostitution is beneficial if it is undertaken by a consenting women and man (or woman/woman, man/man).  No one's rights are being violated if there is an open agreement between two responsible adults.  And quite frankly, people should be able to do whatever they want with their bodies.
Many people argue that prostitution turns women into "objects for man's sexual use".  Not only is this objection clearly ignoring the female's use of male prostitutes as "objects", but in reality, the consuming libido of a man isn't going to allow him to delicately consider the humanity of his female sex partner.
I have experienced the feeling of being "an object" in lovemaking, even in the deepest and most respectful relationship, and I understand the burden males carry to relieve themselves. The argument that prostitution objectifies women is a fallacy, because women will always be sexual objects, regardless of whether they're prostitutes or not.
In fact, women won't always be the only sexual "objects" either, men will as well.  So long as people continue to use each other as instruments for pleasure, they will always continue to be "objects".  After all sex, just like altruism, is always motivated by selfishness because deep down it always comes back to us, i.e. it makes us feel happy, it makes us feel wanted, it makes us feel relieved.
Men are wired differently from women, and it's unrealistic to expect them to see sex as the spiritual or romantic entangling of two souls, as female sensibilities would suggest.  In their eyes, sex is perceived as an enjoyable release from the burden of carrying so much seed.  I know because I've had the nerve to actually asked them.
Another interesting argument is that prostitution encourages men and women to cheat on their partners more.  Somehow, legitimizing commercial sexual outlets will tempt men (or women) to shop around for more enjoyment in the sheets with other people.
Basically, this doesn't make any sense to me.  If a man or woman wants to sleep around – they'll find a way to sleep around, whether via prostitution or some other way.
If a person is horny and has no true respect for you, the truth is that they'll more likely than not cheat on you, regardless of whether prostitution is made legal and acceptable, or not.
Prostitution doesn't tempt men or women to cheat more, it just provides another viable alternative.
Sex Is Beneficial
Sex is a beautiful and highly beneficial act that everyone should enjoy, regardless of relationship status, disability or any other condition that prevents the access to regular lovemaking.
If this article has stimulated any of your thoughts or opinions, please feel free to share them below!
Photo by: Fredbouaine