In a remote training camp, a squad of rookies had just returned to their billet after a day's march under the boiling sun.
"What a life!" barked one new soldier. "Miles from anywhere, with a sergeant who thinks he's Alexander The Great, no women, no booze, no leave – and on top of all that, my boots are two sizes too small."
"You don't want to put up with that chum," said his neighbor, "Why don't you request another pair?"
"Not likely" he answered. "Takin 'em off is the only pleasure I've got!"
Nothing to Lose But Unhappiness
We have nothing to lose but our misery and yet we seem so afraid to lose it.
I've noticed that there are generally two reactions people give to the advice given by friends, teachers, self-help guides, and articles such as this. The first response is that of gratitude and openness. Some people are, indeed, open to the idea of losing their unhappiness.
But the second response to being given advice/help is quite different: there are those who will criticize the altruistic advice given with such immense brutality, that you'd think they've just been given quick tips on how to murder their closest loved ones.
It's a strange reality, but in many cases, misery is actually seen as a cultural virtue. For instance, suffering for your imperfect nature is a religious dogma all too common, and even modern romanticized subcultures like Goths and Emos jump on the same bandwagon. These people seem to enjoy a certain sense of living 'deeply' – deeper than the rest of superficial society – when in touch with their darkest and sorrowful feelings. The more tormented and gloomy a soul, the greater the sensitivity of that person.
Why We Get Consumed in Self-Indulgent Misery
It never ceases to surprise me how enthusiastically I hear many people speak of their problems. One could almost presume this zeal comes from some sort of pleasure they feel when telling and even competing with each other's problems.
There seems to be an investment in misery in our culture. If misery only brought us purely negative returns like say, flatulence, then we'd endure it momentarily and forget about it once it is released.
So what is it that makes us cling to such a feeling and share it with others? Well, the return of our investment is, quite simply, pleasure.
People find it hard to let go of things that make them miserable because they also bring them some type of pleasure. This can come in many forms:
Sympathy: Our society and social etiquette encourage sympathy as a form of virtue. If you complain about being sick, about struggling with a personal problem, there's always a sympathetic ear to listen and offer you a "you poor thing" or "awww" that will make you feel special and indulge your egotistical need of acknowledgment and attention.
Desires and Expectations: The fulfillment of our neurotic, obsessive, desires and expectations is the other reward we get for clinging to our misery. We believe that, on some level, if we don't desire or expect anything life would be meaningless, dull, depressing. Actually it's the opposite: being free of attachment to desire and expectation (as is one of the main principles of Buddhist philosophy), brings us freedom. Yet, in the West, we're taught the "virtue" of grasping onto our desires and expectations for dear life, because that's what will make us "happy," achieve the "American Dream," become "rich and successful," and so on. We believe that it's our anxiety-driven, adrenaline-fuelled quest for more that makes us happy when really, it's what makes us miserable.
So now you can see that misery is encouraged, even reinforced in our society. Even the "pursuit of happiness" is driven by misery, and results in misery, because the more you are pursuing something, the less you can recognize it in the present moment.
The Truth is, Misery Makes You Special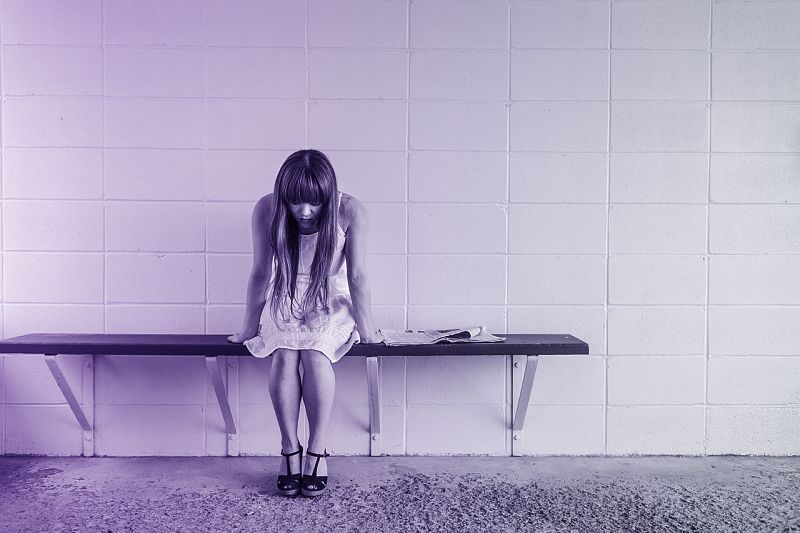 As we've just seen, one of the rewards for being misery is being given special attention: this is something we need to explore a little deeper.
The fact is that misery makes you capable of attracting other people's attention. When you're miserable, you're attended to, sympathized with, and loved. Everybody starts taking care of you because who wants to hurt a miserable person? Misery is a great investment.
For instance, if my partner is miserable and complaining about something, it's much harder for me to neglect her. But while when she's happy in her own world and me in mine, it could be much easier forgetting her. Misery makes you special.
Happiness is a universal phenomenon, there's nothing special about it. Animals are happy, children are happy, trees are happy – so they can all easily be forgotten and abused. Perhaps, on some level, we are actually scared of happiness because it doesn't satisfy our ego's need to be the center of attention?
"I'm Extraordinarily Miserable!" Misery and the Ego
Unhappiness is so much easier to convey than happiness. When we are miserable, we are immensely more aware of our existence.
Since we feel no struggle when we are happy, no tension of pain between us and the rest of the world, we become more open and connected to everything. Man only becomes special, extraordinary, and gains an ego when he has problems and misery.
We create problems so we can feel that life is a great work, a growth, and you have to struggle hard to earn it. But the truth is, problems don't exist. You create the problems. Your mind puts a filter over reality: it makes the simple something complex. And then, you go in search for the solution.
We make mountains out of molehills because the egocentric sense of self doesn't want to be ordinarily miserable, it wants to be extraordinarily miserable!
If your own problems aren't enough, you look for bigger problems to solve; you watch the news, listen to the radio, and read the papers to fill yourself with more worries. Not that you can do anything about a recent war, murder or rape that occurred, by the way. But knowing about it indulges your fears about the rest of the world, adds a boundary, and brings you more misery to keep you busy.
We need misery because without problems we feel empty, there's nothing to do, nothing to fight with, and nowhere to go. The emptiness of our inner silence is so frightening, we become conspicuous and create the outlined boundaries of our identity through our problems.
Misery brings you pain which defines you as an individual: "this pain is mine and no others," "this conflict and tension I'm suffering serves as a barrier between me and the rest," "I am the only person experiencing this special type of suffering." Happiness takes all of that away and in doing so, you lose your identity, you become nobody – you are free of the ego.
Yet freedom from ego is the beginning of peace, joy, love, and liberation – the very thing we are all searching for deep down.
3 Ways You're Invested in Your Own Misery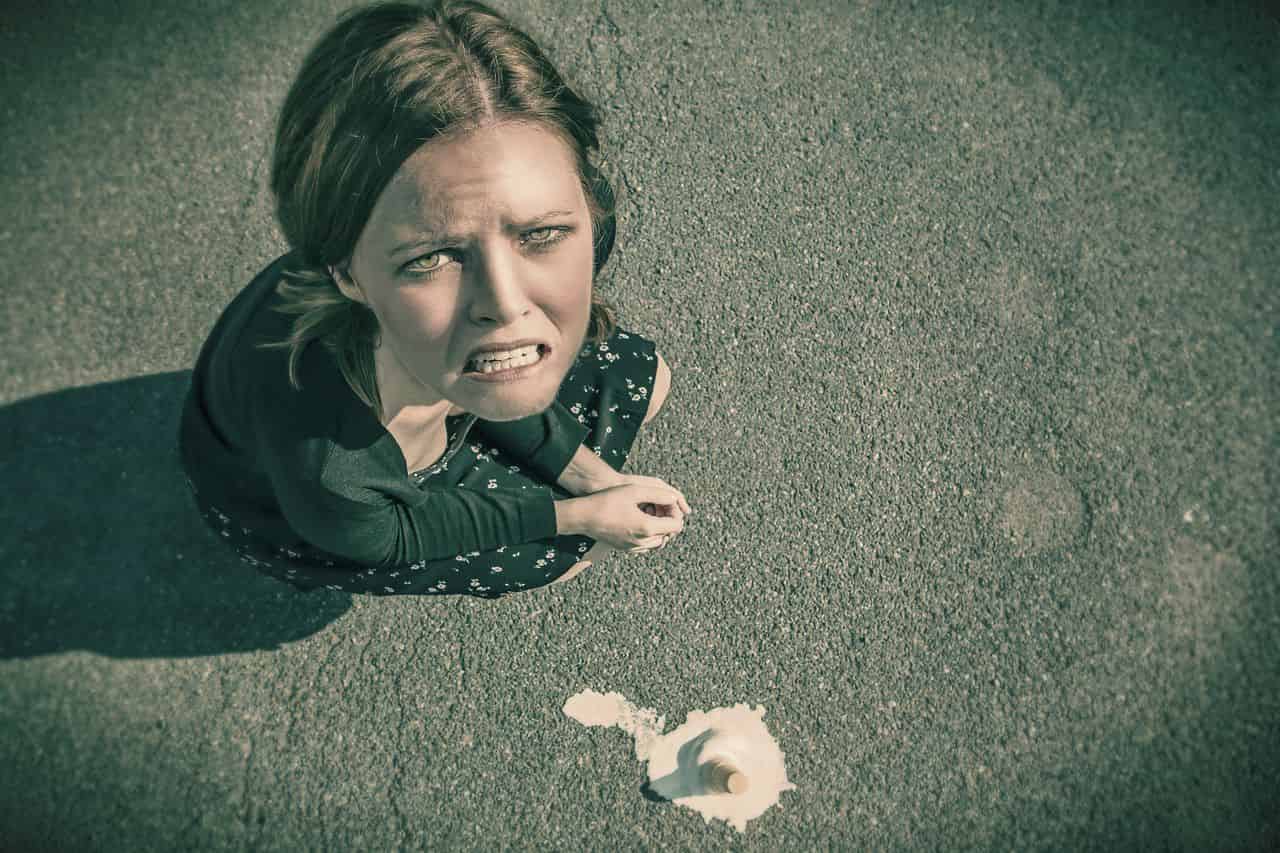 Here are the most common reasons why we're so attached to our misery:
1. You believe that you have to suffer to be happy
One very common core belief that a lot of us carry deep inside is the conviction that "I am bad, therefore I must suffer to be happy." Other variations of this core belief include, "I am unworthy," "I am unlovable," and "I am sinful."
At first, you might think that these core beliefs sound silly (surely you don't feel this way!). But this is a very common response that I also experienced, later realizing it was a knee-jerk protective reaction. I encourage you to read more about core beliefs to uncover the central ideas you have about yourself that perpetuate your suffering.
One of the most common behavioral issues involved with believing you have to suffer to be happy (and connected to warped core beliefs) is the Martyrdom/Victim Complex. Martyrs believe that sacrificing their needs and desires will eventually pay off, but it doesn't.
Common ways that the Martyr/Victim tends to invest in their own misery is by unconsciously attracting abusive and toxic partners or friends into their lives who they feel they must "fix" (to make these people love them). As we know, it's impossible to change another person unless they are first willing to change themselves, and so the Martyr/Victim is stuck in a never-ending cycle of self-abuse as they continue unconsciously allowing their partners or friends to abuse them.
2. Suffering is exciting and stimulating
We grow up surrounded by drama and every day, we are surrounded by drama. Whether it be our choice of TV shows or movies, friends or companions, lovers or partners, or workplaces, we have the Drama Monster lurking in the shadows of our lives almost constantly.
Let's face it, gossip and bitching can be exhilarating, shouting and screaming can be electrifying, and moping and mourning can be addictive. Why? Because it stimulates us and shakes us out of our conscious sleepwalking state. Misery makes us feel alive. It brings back excitement into our lives – even at the expense of sacrificing our own peace.
I once recall someone telling me that "peace is boring," as though it is some kind of brain-dead state of decay. Which leads me to ask you, how do you feel about being completely serene? You might like the idea at first, but deeper than that, you might be harboring some mistaken beliefs about what "peace" really means, and thus might be unconsciously trying to "escape" it or avoid it in your life. Which leads me to the next point …
3. Without suffering you would be lost
I believe that the deepest reason why we are deliberately invested in being unhappy people is that without our misery, who or what would we be? We seem to feel, on an unconscious level, that we would be left with a big fat nothing if all of our dramas, problems, and complaints ceased. What would our lives look like? For most people, this thought is unimaginable and because it is hard to understand, it is feared. Thus we continue investing in our unhappiness because it prevents us from experiencing that big, scary unknown "hole." But actually that hole is our doorway to wholeness or Oneness.
How to Be Free of Self-Indulgent Misery
There are a number of ways to free yourself from the trap of honing, reinforcing, and wallowing in misery.
Here are some of the ways:
Understand the nature of the ego – also known as your sense of self (your "I am ___") which is at the root of all suffering
Practice exercises in mindfulness and meditation – these two paths will help you to enjoy living in the present moment, find more inner peace, and be aware of your mental traps
Learn how to love yourself and practice self-compassion – instead of using misery as a way of gaining affection and love from others, learn how to tap into your inner source of compassion and nurturing
Develop a skill – instead of basing how special you are on how miserable you feel, base it on how skilled you are at what you do
Find the meaning of life – what is your personal meaning in life? What's your true path? By focusing on this pursuit, you'll be less likely to wallow in misery or use it to reinforce neediness, obsession, or a false sense of being "more special" than others.
***
Are you ready to let go of your prized dramas one by one and step into the unknown? Are you willing to stop feeling "special," "victimized" and "separate" in order to welcome in peace, joy, fulfillment, and a greater, more expanded Self?
If you have the courage to put in the hard work – rather than expecting an immediate solution – you will build the foundations of a liberated life.
What are your thoughts and opinions on this topic? I'd love to hear below.